Brooke Koester, Editor in Chief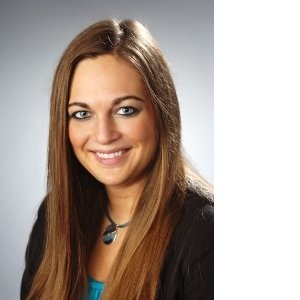 Brooke Koester is a third-year student at Syracuse University College of Law and is the Editor-in-Chief of the Syracuse Law and Civic Engagement Forum. Before law school, Brooke graduated from The Ohio State University where she received a Bachelors of Science in Business Administration with a specialization in Marketing.
In addition to SLACE, Brooke is a Student Ambassador for Syracuse University College of Law, the supervisor and tutor for Syracuse Law's GED Tutoring Program at the Auburn Correctional Facility, and a member on the St. John's Dispute Resolution Triathlon Team.
Brooke grew up in Ottoville, Ohio and plans to sit for the Uniform Bar Exam in the state of New York and the Bar Exam in the state of Illinois.
Christopher Jennison, Managing Editor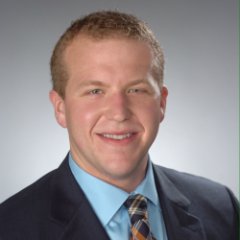 Chris Jennison is a third-year student as Syracuse University's College of Law and is the Managing Editor and Webmaster for  Syracuse Law and Civic Engagement Forum. Chris is currently a member of the American Bar Association's Board of Governors, serving until August 2016 as the voting law student member. Originally from Silver Spring, Maryland, he obtained a degree in Public Relations and Policy Studies from Syracuse University and a Master's degree in Public Administration from the University of Pennsylvania's Fels Institute of Government before law school.  He is proud to have interned for Lockheed Martin, the U.S. State Department's Bureau of Legislative Affairs, the Montgomery County, MD State's Attorney, the office of Senator Harry Reid, and city agencies in Syracuse, New York, and the Securities and Exchange Commission. For the spring 2016 semester, he is externing full-time as a law clerk for Judge Mary Ellen Coster Williams of the Court of Federal Claims. Chris is in his seventh year of volunteering as an Emergency Medical Technician, currently with Syracuse University Ambulance.
Edwin Maldonado, Lead Articles Editor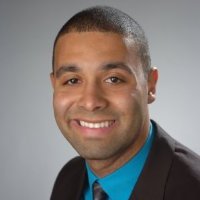 Edwin is a third-year student at Syracuse University College of Law. Edwin is a member of the Phi Alpha Delta law fraternity and is also Law School Admissions Ambassador. His past legal experience spans the U.S. Attorney's Office for the Eastern District of New York, the Office of Senator Kirsten Gillibrand, and the Nassau County District Attorney's Office. Edwin earned his B.A. in Political Science and B.S. in Anthropology from Adelphi University.
Maria Lesinski, Business Editor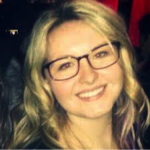 Maria Lesinski is a third-year student at Syracuse University's College of Law. Maria is currently a joint degree student with Syracuse University's Newhouse School of Communications working towards a Master's in Television, Radio and Film. Originally from Buffalo, NY, Maria obtained a degree in International Studies and Art History from Boston College before law school. In the past, she has proudly interned for the Volunteer Lawyers and Professionals for the Arts in Nashville, as well as the Multicultural Media, Telecom and Internet Council in Washington, DC.
Additional Editorial Staff Members include:
– Mike Panebianco, Assistant Articles Editor
– William Woodworth, Web Editor
– Jansher Rasa, Form and Accuracy Editor
– Colleen Gibbons, Form and Accuracy Editor
– Matt Fox, Form and Accuracy Editor